Testamentary Charitable Remainder Unitrust: Have Your Cake and Eat it Too!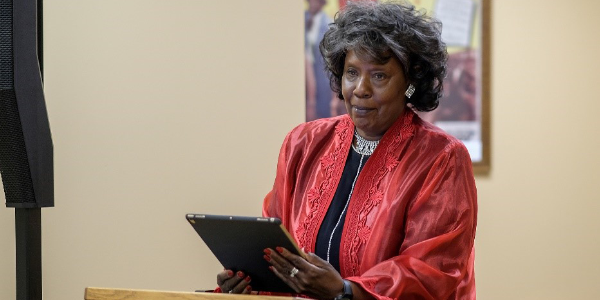 Dr. Laura Young-Sampson
Dr. Henry T. Sampson, Jr. Collection a historic contributions of African-American to motion pictures, performing arts, music, radio and television broadcasting in the U.S. between 1865 and 1970.
"When I first saw the collection display, I felt so pleased and honored for Henry and the Sampson family," says Dr. Laura Young-Sampson, wife of the late Dr. Henry T. Sampson, Jr. "Henry was renowned throughout the country for his work in the field of engineering. He was quite a genius, a very humble genius."
The material for the collection were acquired during a period of over 40 years of research and results of which were published in five books authored by Dr. Henry T. Sampson, Jr. For Sampson, who was raised in Jackson, Miss, donating the collection to Jackson State University was based on family ties and his knowledge of the university's high educational achievements.
Is a testamentary charitable remainder unitrust right for you?
Retirement accounts, such as an IRA or 401(k), make great gifts to fund a testamentary charitable remainder unitrust. The trust will provide income to family while also benefiting charity. If you have questions about this gift option, please give us a call.
*Please note: The names and image above are representative of a typical donor and may or may not be an actual donor to our organization. Since your benefits may be different, you may want to
click here to view an example of your benefits
.