A Bequest to Further Good Work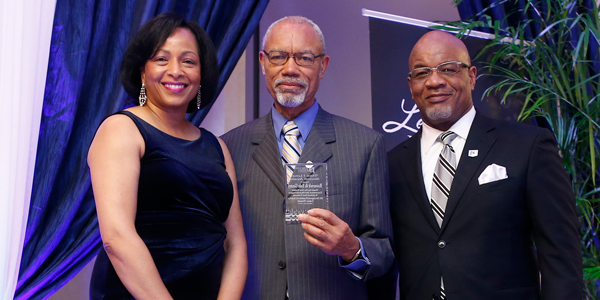 Chair of JSU Development Foundation, Mrs. Debra McGee, Senior Vice President of BankPlus
Dr. Roosevelt Gentry
Dr. William B. Bynum, Jr., Jackson State University 11th President
I give to JSU to help keep students in school (help with tuition, books, etc.). I give to help keep JSU's enrollment as high as possible. I give to inspire others (JSU faculty and staff, JSU alumni, friends, companies, and foundations) to give to JSU, said Dr. Gentry. I also give to inspire others to establish endowed scholarships for JSU students.
Is a bequest right for you?
We have resources that will help you learn more about bequests.
Click here
to review sample bequest language. You will see how easy it is to include a bequest in your will or trust.
You might find it helpful to print this page and the bequest language. Please feel free to give this information to your attorney. If he or she has any questions, please
contact us
.
*Please note: The names and image above are representative of a typical donor and may or may not be an actual donor to our organization. Since your benefits may be different, you may want to
click here to view an example of your benefits
.